CASHIERS HISTORICAL SOCIETY
Preserving the heritage of Cashiers Valley through education, stewardship, and advocacy.
CHS Presents the
Faces and Places of Cashiers Valley
Book
Christmas at Col. John's Cabin
Join the Cashiers Historical Society as we celebrate the holidays! Once again, Christmas at Col. John's cabin brings joy and merrymaking to all who come!
​
Drop by Saturday, November 30th or Saturday, December 7th from 11am to 3pm for a cup of hot chocolate, a tasty treat and a chance to make a custom ornament for your Christmas tree. Or just come and enjoy some time in front of a cozy fire in the cabin!
​
We hope to see you there!
​
For more information, please call our office at 828-743-7710
Z-T House Closed for the Season
​
The Zachary TOlbert house will reopen in May of 2020
​
​
​
​
Trails and grounds are open year round
​
​
By volunteering with Cashiers Historical Society, you can make a difference in the Cashiers area. CHS is known for its wonderful education events for adults and children and its preservation effort around Cashiers, but accomplishing our mission would not be possible without you.
The CHS Christmas note cards are in, Make sure you grab them while supplies last! These are excellent gifts to send your loved ones a little part of Cashiers during the holidays! Contact the CHS Office for purchasing details!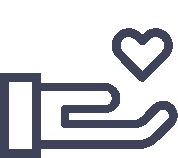 "A people without the knowledge of their past history, origin and culture is like a tree without roots."
"Be the change that you want to see in the world"
The wait is finally over for the much anticipated Faces and Places of Cashiers Valley book. This award winning work includes all four phases of the Faces and Places of Cashiers with a compiled history of the Cashiers Valley. With the help of talented photographer Tim Barnwell, the historic places and stories of the people who've called this great area home for many years are illuminated with exquisite detail
​
Books are priced at $80.25 (price includes sales tax).
​
To purchase a copy, please either call the office at (828-743-7710) or email us at
or purchase at our office next to the Zachary-Tolbert House