CASHIERS HISTORICAL SOCIETY
Preserving the heritage of Cashiers Valley through education, stewardship, and advocacy.
CHS Presents the
Faces and Places of Cashiers Valley
Book
Heritage Apple Day
Postponed
​
Hello Everyone, Due to the recent novel coronavirus outbreak (COVID-19), Heritage Apple Day has been postponed to a later date. We have been keeping a close eye on the progression of this in NC and per the recommendations of Governor Cooper and the NCDHHS regarding large gatherings and events, we are pushing this event back to a later time. We are sad to have to postpone this wonderful event but we would like to help do our part in keeping our community safe and healthy.
​
For more information, please call our office at 828-743-7710
Z-T House Closed for the Season
​
The Zachary TOlbert house will reopen in May of 2020
​
​
​
​
Trails and grounds are open year round
​
​
Cashiers Historical Society Awards And Honors:
​
-Western Carolina University's Mountain Heritage Award for 2019
​
-North Carolina Society of Historians Publication award for 2019: Faces and Places of Cashiers Valley
​
-Cashiers Area Chamber of Commerce Evergreen award winner for 2019
-2019 Southern Tourism Society's top 20 events of the Summer: Cashiers Designer Showhouse
By volunteering with Cashiers Historical Society, you can make a difference in the Cashiers area. CHS is known for its wonderful education events for adults and children and its preservation effort around Cashiers, but accomplishing our mission would not be possible without you.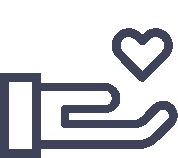 "A people without the knowledge of their past history, origin and culture is like a tree without roots."
"Be the change that you want to see in the world"
The wait is finally over for the much anticipated Faces and Places of Cashiers Valley book. This award winning work includes all four phases of the Faces and Places of Cashiers with a compiled history of the Cashiers Valley. With the help of talented photographer Tim Barnwell, the historic places and stories of the people who've called this great area home for many years are illuminated with exquisite detail
​
Books are priced at $80.25 (price includes sales tax).
​
To purchase a copy, please either call the office at (828-743-7710) or email us at
or purchase at our office next to the Zachary-Tolbert House